Check out our latest food machinery and equipment.
Cheese & Butter Cutter, basically a portioning, cutting machine for solid cheese or fat block.
Demo with your product is available at our office, please call 6747 0269 or email us at enquiry@kse.com.sg to make an appointment today.
Read up more about our F&B kitchen equipment here.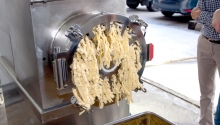 So far, we have been introducing the various machines we have. Like the function, capability and suitability of our range of machine. We have ...Read More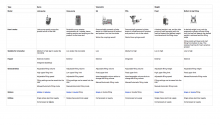 We have done up a comparison table for easier viewing and comparison between the various filling machines we have to offer. As we have ...Read More
Leading Supplier of Food Machinery in Singapore
We supply a wide range of commercial kitchen equipment, covering the preparation, processing and filling aspect of the production.
A little something about us
Made in Singapore.
We design and build machines in Singapore for the Food & Beverage (F&B) industry primarily.
Covering preparation, processing and filling aspect of the production.
Self reliant, from hardware to software, a large portion of the fabrication is done in-house. Giving us the capability and capacity to adapt and offer customise solution to our clients both new and old.
"We believe in quality, therefore every machine is carefully hand built."
We provide after sales services such as set up, installation, training for operation, maintenance and troubleshooting for our clients both local and overseas.
Our friendly service team is always ready to relief our client of any down time.
If you're keen to test out our food machinery in Singapore, we have a few machines available for you to view or do trials with your product.
Feel free to contact us should you be interested to do so!
Call
+65 6747 0269
+65 6747 0345
Sign up with our newsletter to receive updates from us!

Follow us on our social media.

Or start browsing our machines now! →
Check out and follow our social media for news & updates!
Whatsapp share button only works on mobile devices.