Multi Function Steam Cooker (138M)
KSE-MFSC138M
Still cooking using traditional methods?
Try our Multi Function Steam Cooker today.
MFSC138M is a steam cooker using steam, vacuum, mixing and cutting capabilities to process your food products. Greatly reduces time needed while improving quality and consistency at the same time.
All your cooking needs in a single machine.
MFSC138M is a 90kg capacity steam cooker with vacuum, mixing and cutting capabilities, enhancing the way your product is cooked.
Direct steam injection and jacketed steam heating allows user to replicate or enhance the way heat is added for a faster and more efficient cooking with minimal heat loss.
Vacuum activated during cooking reduces the boiling point of water, allowing water to boil at a lower temperature. This translate into reduced time needed for your product to reach its set temperature during cooking.
Mixer and cutting blades work in combination, allowing a well homogenised product as well as even heat distribution. The cutting blades also eliminate the need for any preparation work on your ingredients.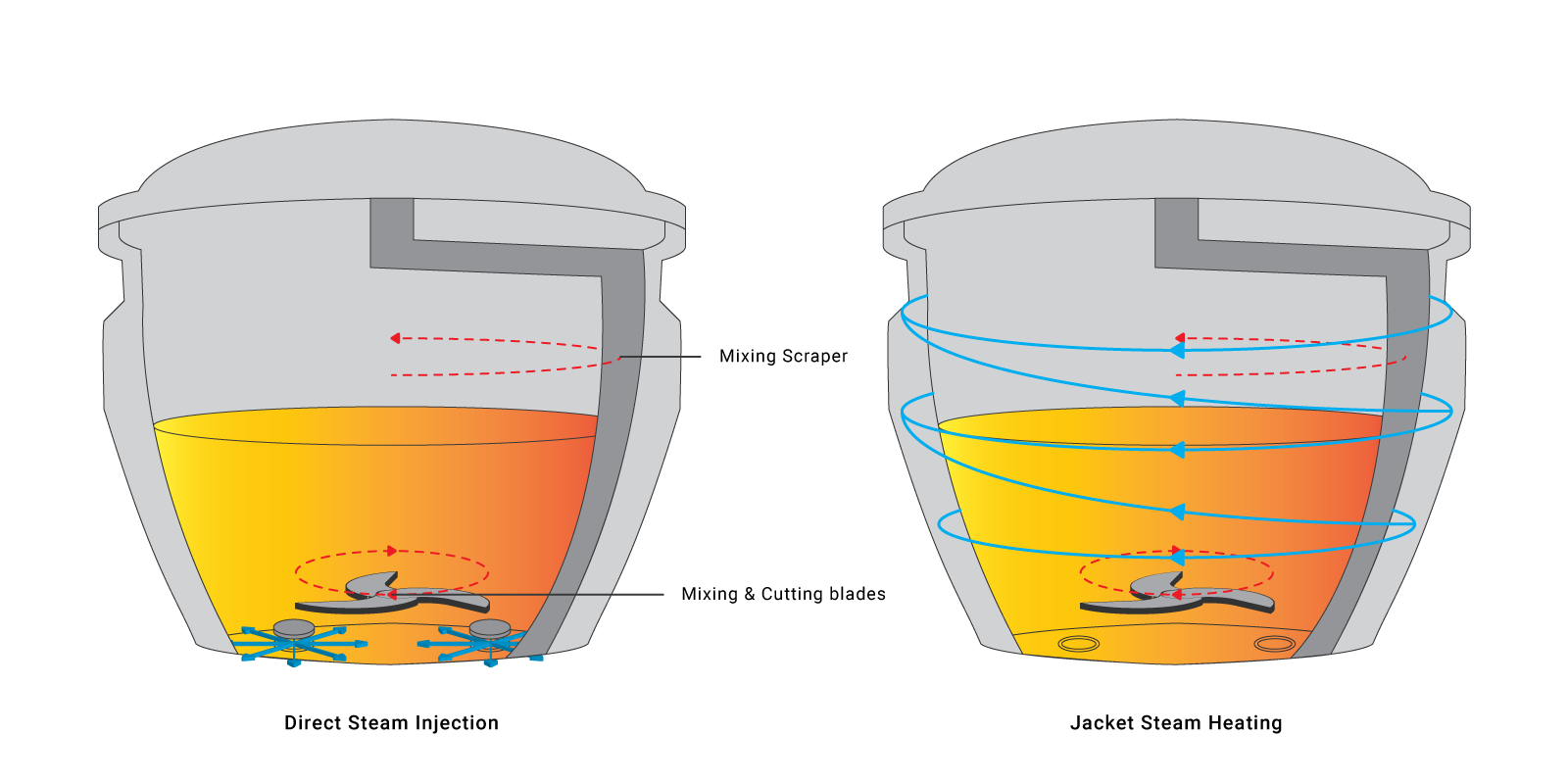 Using "Direct Steam Injection" method, the steam is directly introduced into the product within the bowl. The product absorbs heat from the steam directly and thus heating is a lot faster. But this method will result in extra moisture from condensation, which can be resolve by doing a condensate testing to balance the required moisture.
The scraper and mixing & cutting blades will allow your product to be mix homogeneously. Heat will be distributed evenly and thoroughly.
---
Pro – Very fast and efficient heating.
Con – Steam must be filtered and regulated to ensure consistent, clean and dry steam.
"Jacketed Steam Heating" works using thermal heat transfer principle. Steam circulates round the jacketed walls of the bowl, heating the bowl surface up. The heat is transferred to the products within the bowl. It is similar to cooking with a pot or pan.
This method is slower as it is indirect heating. But this method, allows you to stir fry or fry your ingredients within the bowl as there is zero moisture from the steam. We all know oil and water don't go well together. You can sauté your ingredients before processing them further into a paste like form.
---
Pro – Able to stir fry or fry your ingredients, will not add extra moisture into your product.
Con – Slower heating time.
Fast and consistent processing
Every processing parameters can be save into the MFSC system, allowing user to reuse them anytime. Parameters such as temperature, mixing speed, vacuum, water dosing, etc.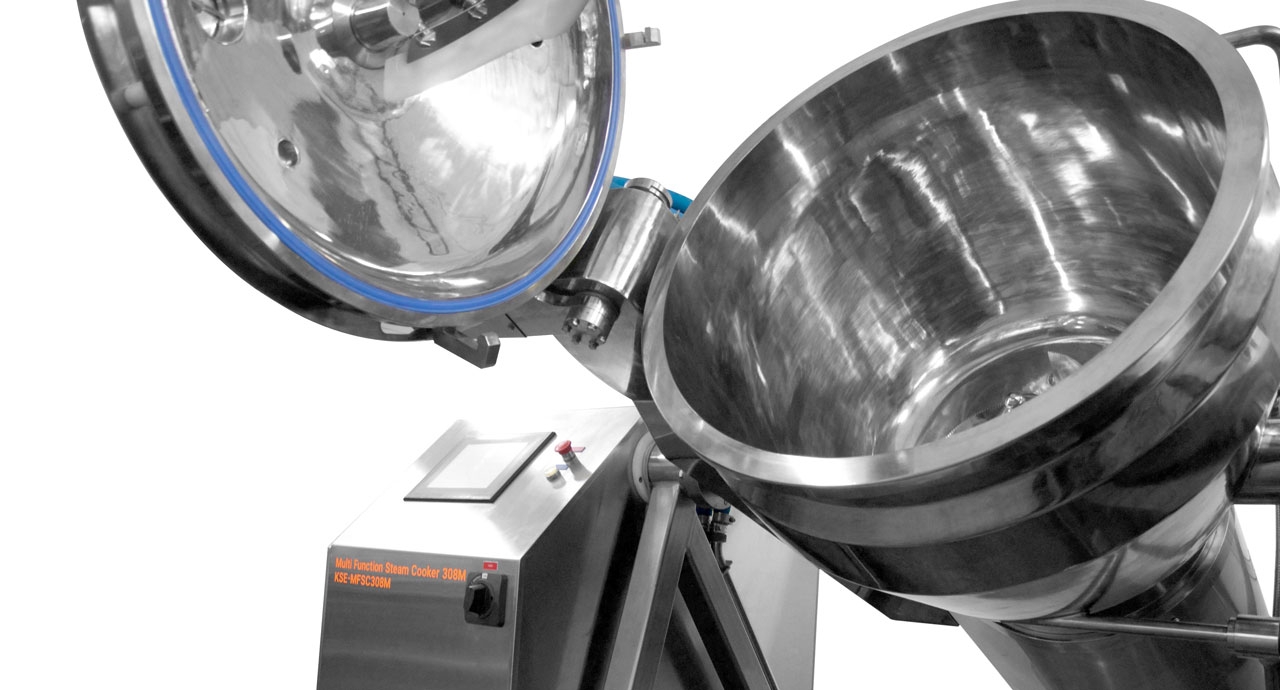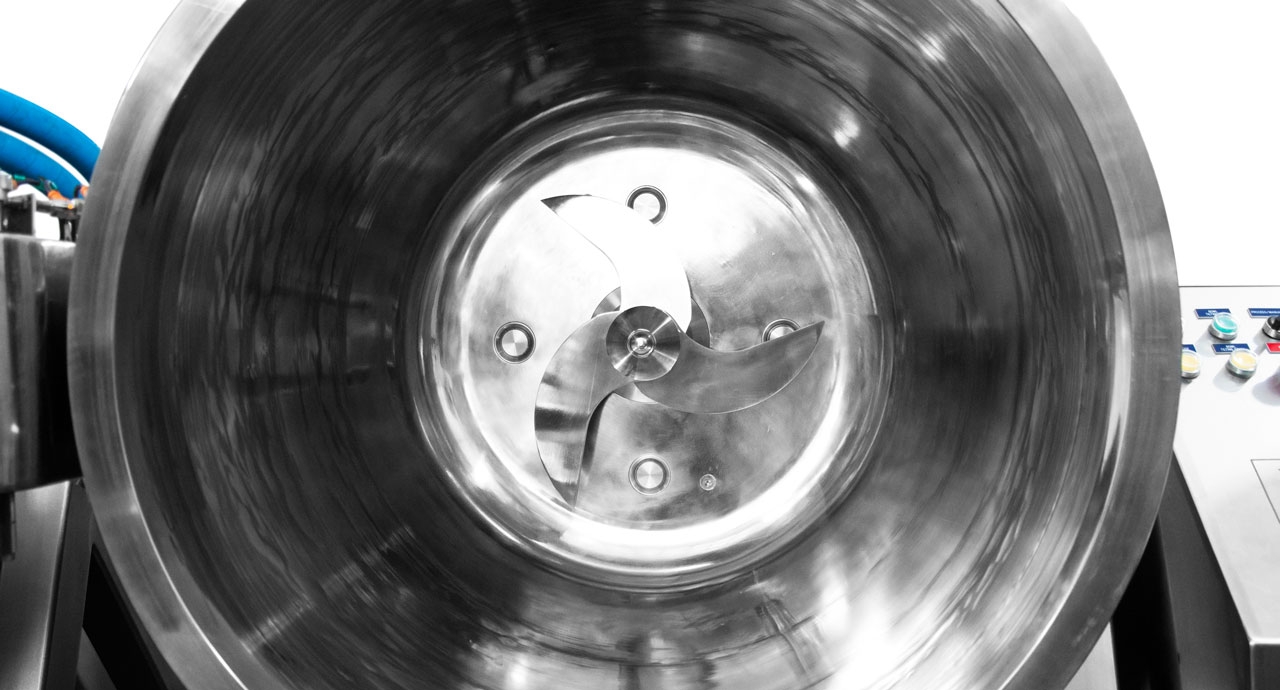 Interchangeable blades
Our cooker features 3 different blade types – sharp, wave or blunt.
Each for different purpose. Sharp and wave for cutting and shearing, while blunt for mixing and stretching.
Only the best in our machine
We use only the best raw materials and components in our machine. Our fabrication process is also carefully inspected to ensure it conforms to our standard. We want only the best for our client.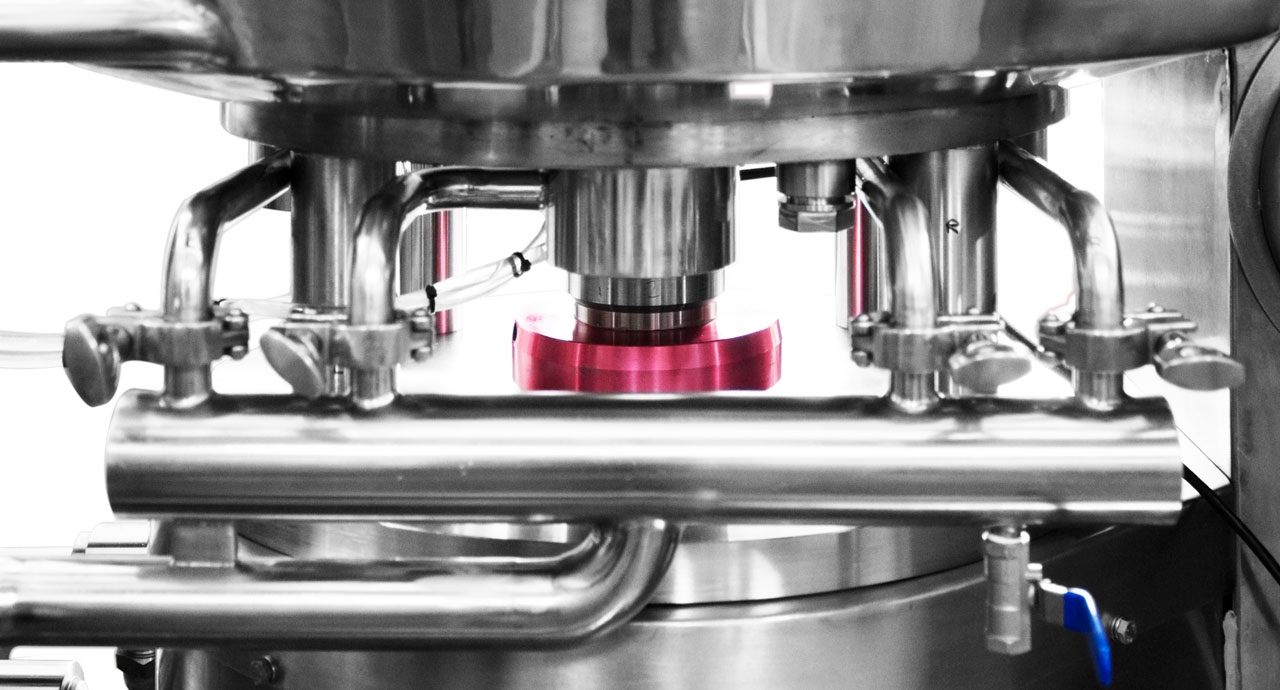 We have able to cater to
Type of blade

Capacity

Water or oil dosing or both

Steam preparation unit

Steam generator or boiler
Suitable for
Processed Cheese – Mozzarella, Cheddar, Spreadable cream cheese
Asian & Western sauce – Ketchup, Chilli, Oyster, Mayonnaise and more
Asian & West soup – Ramen, Bah Kuet Teh, Chicken stock, Cream of spinach and more
Paste – Laksa, Mee Siam, Chilli, Kaya
Various ingredients are added into the machine.
Spreadable Cream Cheese
Ingredients to be sauté.
After sautéing, the ingredients are mixed and blended into chilli paste form.
Pork Bone Soup after just 3 hours of processing, compared to traditional 12 hours.
| | |
| --- | --- |
| Batch capacity | 90 liters |
| Working pressure range | Vacuum (-0.4bar) to Pressured (1.5bar) |
| Working temperature | 115 °C |
| Heating method | Direct steam injection and Jacket steam heating |
| Cutting blade speed | 300 to 2,000rpm |
| Bowl side scrapper speed | 12 - 20rpm |
| Operating voltage | 3 phase, 415V, 50Hz |
| Power consumption | 35kW, 55 amps, requires 100 amps MCB |
| Compressed air | 6 bar (minimum), constant |
| Materials for machine | Stainless Steel 304 and 316 |
| Weight | 1950kg |
| Dimension (L x W x H) | 2320mm x 1250mm x 1480mm |
eBrochure
Download the PDF file here!
Download