Still cooking with pots and pans?
Try our Kettle Mixer today.
Kettle Mixer is a cooking kettle with mixer that cooks your food either by electricity or steam.
Suitable for most soup, sauce, medicine or any liquid based product. 
Heat is generated via electrical heaters. The heaters heats up the water in the double jacketed walls of the kettle, which is then transferred to the product. 
It features a U-shaped scrapper that goes along the bottom and side of the kettle, allowing it to mix the product uniformly. The mixer comes with 3 variable speed controls – slow, medium and fast.
Mixing
The agitator provides mixing of your product during the cooking process. The speed is adjustable via the control panel.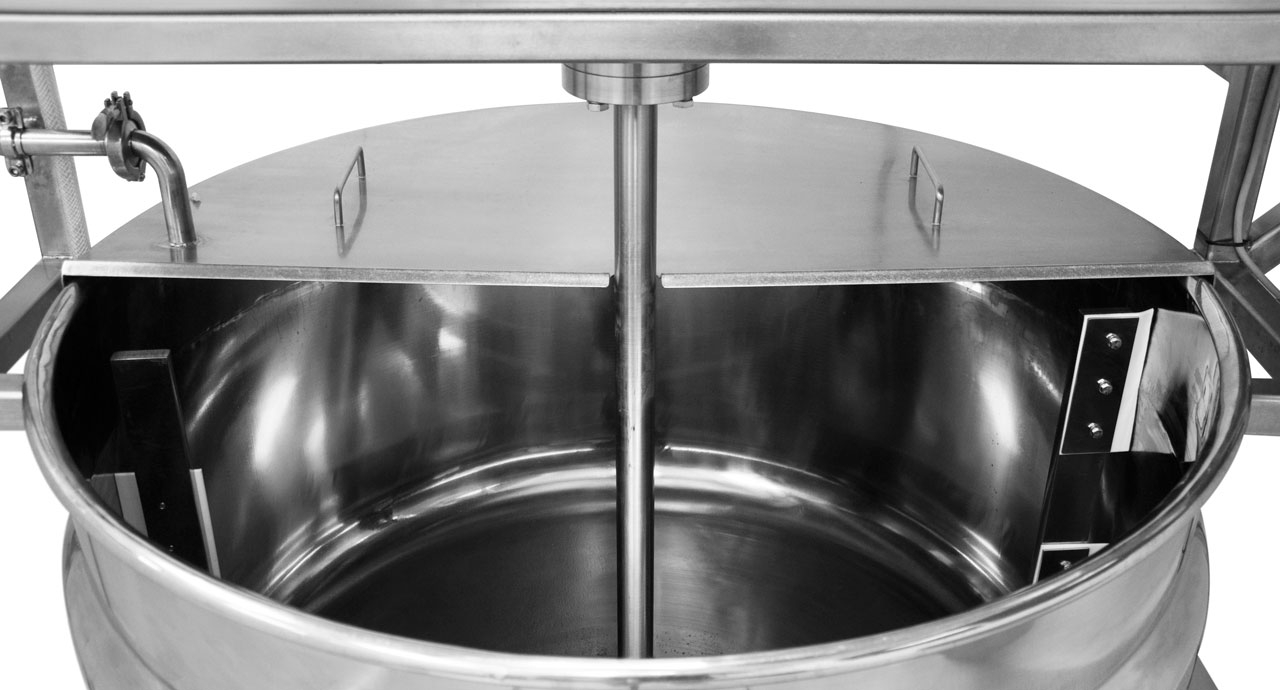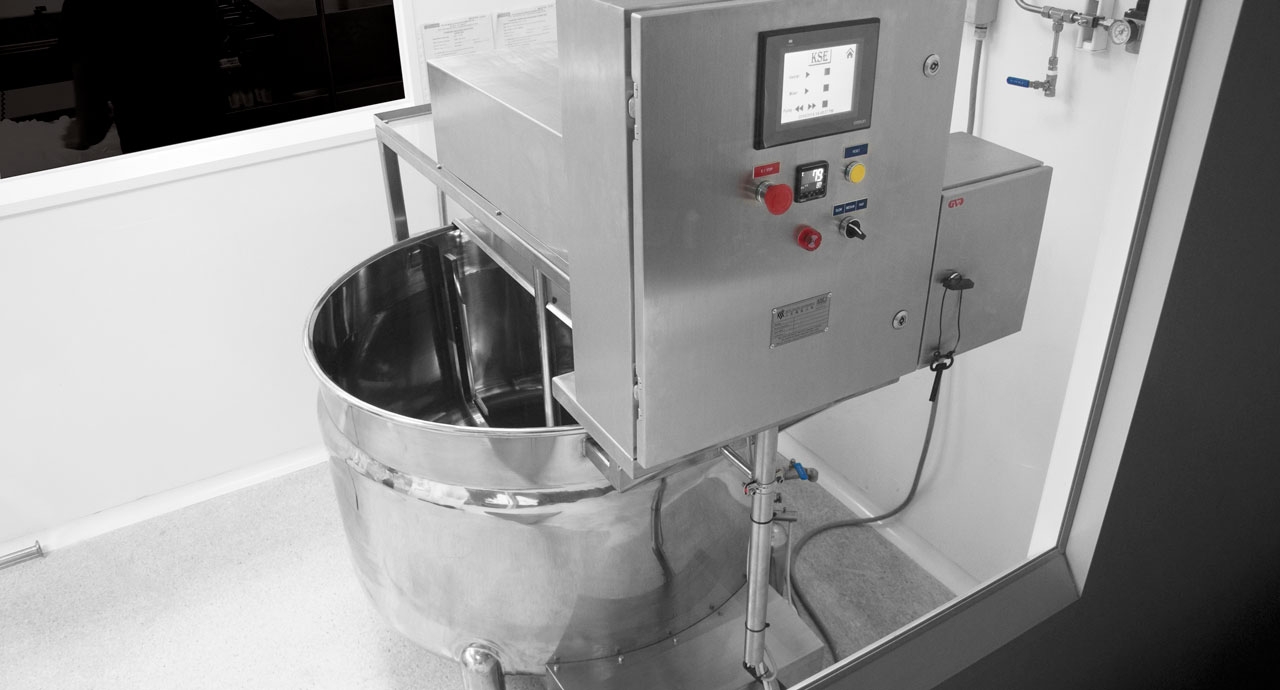 Smart and Easy to use
Allows you to save multiple configured data for future use. Operators are also able to run the kettle mixer without them being present.
Our Smart program logic can start the machine running when the pre-set time is achieve. Operators can pre load the product into the kettle mixer and set the time for it to start, and everything else runs by itself.
We have able to cater to
Electricity or Steam heating

Capacity
Suitable for
Medicine

Soup

Liquid based products
| | |
| --- | --- |
| Capacity | 500 litres |
| Operating voltage | 3 phase, 415V, 50Hz |
| Power consumption | 15kW, 30amps |
| Materials for machine | Stainless Steel 304 and 316 |
| Weight | 320kg |
| Dimension (L x W x H) | 1200mm x 1200mm x 1500mm |
eBrochure
Download the PDF file here!
Download